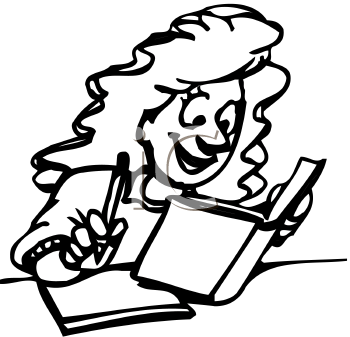 I have been procrastinating on my personal writing projects. Why I wonder? Well- if you count all the thinking I do on them maybe I'm not procrastinating--I'm actually hard at work. I'm "working" on several different kinds of projects. Some I thought could be graphic novels, but I've decided I have no chance on them getting published that way so I'm thinking they will be picture books or chapter books. The characters are based off my children.
I always read to my children before bed when they were young. It was something I enjoyed and believe me they did too! In the summer we often went camping, there was a problem when we did this. I didn't want to bring all those books into the tent. So what I did was tell them stories using made up characters based on their personalities; the ones I use for these picture books/chapter book.
When I sent my chapter book, using those characters, out years ago, I actually received a phone call from an editor from a major publishing company. The call was a mystery to me--I thought it was a prank call at first, but then he sent my manuscript back to me shortly after the call as he said he would. That should have been very encouraging, right? However, when I tell that story to others, I'm pretty sure they don't believe me. That makes me sad and I am discouraged. I also think that others look for my errors and are even more critical. Whoever that editor was tried to encourage me I think or maybe he was feeling me out on the phone and I failed that phone interview miserably. Gosh I was stunned--I didn't even thank him. Whatever his intentions, he planted the seed in my mind to write a YA novel. I've been trying since then. My biggest help is my creative mind--it is also my biggest drawback.
Like other writers, I grasp at anything that seems positive. I've had other "positive" experiences-- usually no one believes me (or at least that is how I perceive their reaction). Then I get full of self doubt. Could this be the reason I stall?